UPCOMING EVENTS
Saturday, October 20, 2018 @ 12:30 PM – Infill Design Competition Workshop. See the blog post – Infill Design Competition Workshop – for more details!
Tuesday, October 23, 2018 @ 7:00 PM – Annual General Meeting for Spruce Avenue Community League. The new league (as elected at the AGM) meetings start November 27, 2018. Please attend.
February (Family Day)
Join us for our Family Day Celebration: wintery fun, hot chocolate and refreshments, and skating at our outdoor rink. This is an event for all ages to celebrate family.
May (1st weekend in May)
Our Community Garage Sale is the perfect place to recycle those gems you find during spring cleaning, and/or discover a must-have item at a great price. Book a table or donate your gently used items to the Community League (proceeds go toward the Park Redevelopment Initiative). Or just come and shop!
July and August
Front Yards in Bloom Nominations
Spruce Ave is home to some of the most beautiful front yards in Edmonton, and our growing number of Front Yards in Bloom Nominations proves it. Nominate an oasis near you and encourage our community to keep the yards blooming!
September (3rd weekend in September)
Our Harvest Fest is a great way to wrap-up summer and look ahead to crisp, autumn days. Enjoy a free hotdog/hamburger BBQ, horse-drawn hayrides, and fun at the park. The Fest also includes our annual membership drive and features our Front Yards in Bloom nominees.
October (4th Tuesday in October)
Annual General Meeting
Everyone is welcome at the Spruce Avenue Community League AGM. Come learn about successful community ventures and future initiatives, and help elect the SACL board.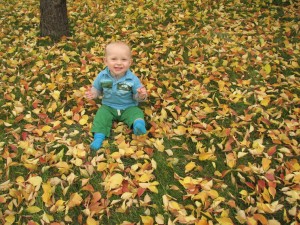 PAST EVENTS
No-sew Rug Workshop – January 21, 2017
Floors feeling cold this winter? Have some scrap fabric around? Make a rug to keep your tootsies toasty at the Spruce Ave Community League No-sew Rug Workshop. Here are the details:
2-4 PM Saturday, January 21.
Spruce Avenue Community Hall 10240 – 115 Avenue, Edmonton, Alberta
Pay what you can for league members (any league)
Bring whatever fabric you'd like to turn into rugs and a pair of scissors, if you can. Extra fabric and scissors will be provided.
All ages welcome. Activity appropriate for children ages 8+
Hope to see you there.